You can revert back to before the update! Windows automatically backs up before it updates!
whaaa really?! oh man I gotta figure out how to do that then!!
SHIT MY BRUSHES GOT DELETED WHEN I DID THE WINDOWS UPDATE
Anonymous said: OOOOOOOMMMMMMMMGGGGGGGGGG YOUR COMIC IS AWSOMEEEEEEEEEEE AAAAAAAAAAAAAAAAH *dies from fangirling*
THANK YOUUUUUUUUUUU!!
aaaaaaaahhhhh I'm so happy about this update! Can't wait for Sherlock ohoohohooh. Hope your motivation returns!
YESS I'VE BEEN WAITING FOR HIM TOO! Thank you ❤❤(❁´ڡ`❁)
GORGEOUS. And worth the wait. Thank you!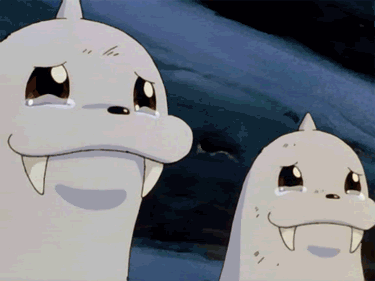 You're too sweet- thank you!! _(;0 」∠)_
got tagged by my beeb traumachu ❤❤❤❤
URL:  fishsicle
Names: fishy/fish/?????
Birthday: October 30th!! so soon ahh
Gender: female
Sexuality: asexual owo
Height: 5'5"
Current Time Zone: EST 
Time and Date: 11:49 pm Friday September 19
Average hours of sleep I get each night: 7-9! very proud
OTPs: pretty much every one minus ones with gross characters
Last thing you googled:  smoking on couch
Most used phrases: YOOOOOO, DUUUUDE, WHOAH, uh
Last thing you said to a family member: what can we eat at Ikea?
How many blankets I sleep under: 1 super heavy comforter
Favorite beverage: ALMOND BUBBLE TEA
First word that comes to mind: hungry
Place that makes you happy and why: ??? my couch?? I can hang out on it all day and it's nice and soft and comfy and there's a bunch of blankets and pillows there
Last movie watched at the cinema: Into the Storm
3 things you can't live without: 
bobby pins
bubble tea
salmon sashimi (agree 90000% with michi)
Something you plan on learning: how to apply multiple layers of nail polish without messing up the whole nail
A piece of advice for all my followers: idk man sleep more I guess
You all have to listen to this song: the egg song

My blogs: itextpostalotatfishdonttalkbutwhywouldyouwanttofollowthatblog

I tag: katzensprotte, shamingcows, northerntrash
drugsbust said: hipsterlock in #13? :)
¯\_(ツ)_/¯
Not taking any more palette requests!
aweoig idk if Tumblr's eating asks but sunryder! My email's fishyfishfishsicle@gmail.com if you wanna use email to communicate (❁´ڡ`❁)